Introduction
Searching for the ideal hotel management uniform? It is not only important to choose something that looks good, but it is also important to choose a functional, comfortable, and durable uniform to withstand the demands of a busy hospitality industry.
With so many options available, finding the best fit for your staff might be hard. To make it much easier for you, we have compiled the five ways to select the perfect hotel management uniform in this blog. So, read till the end of the blog to know more.
The Different Types of Hotel Management Uniforms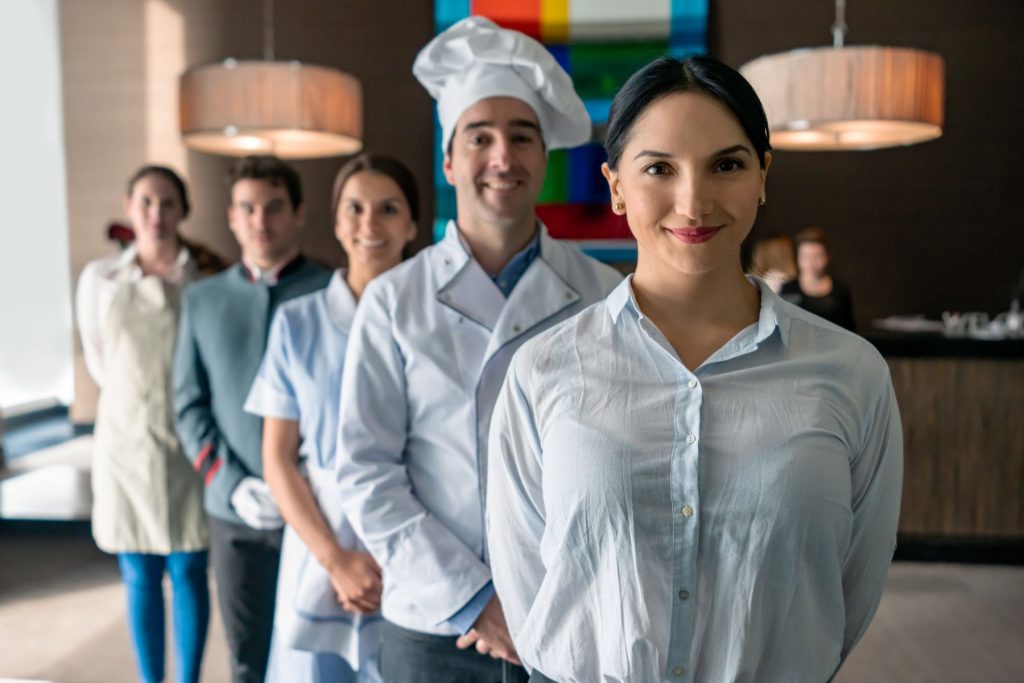 There are several types of uniforms that can be seen at hotels. The most common uniform style is a standard shirt and pants combination, business casual style, or business professional style of uniforms. This type of uniform varies depending on the employee's position.
In the restaurant and food service industry, a number of uniform styles are worn. The type of uniform worn will be differed by the type and level of management at the workplace.
For example, fine dining restaurants may require employees to wear formal attire such as a shirt and tie for men and a shirt and skirt for women. On the other hand, more casual eateries may require employees to wear a polo shirt with the restaurant's logo.
The fabric of a uniform is also important to consider. Workers and chefs working in extreme heat, such as kitchens, should wear uniforms made of breathable materials like cotton.
Top 5 Ways to Select the Perfect Hotel Management Uniform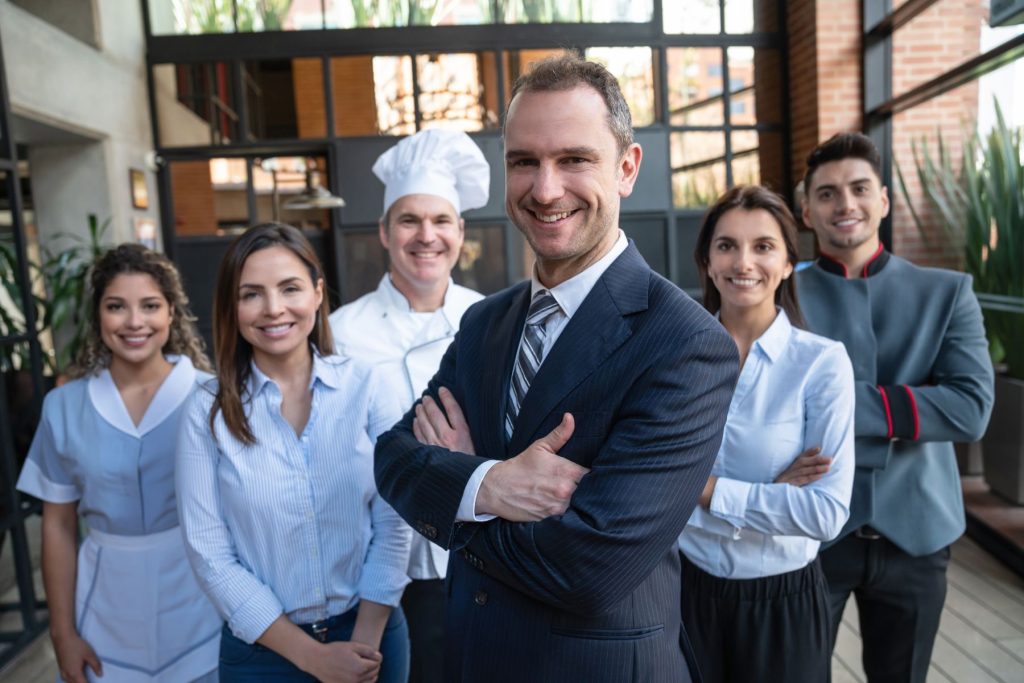 The hotel industry is a service-based business, which means that first impression is important. The way your employees look and present themselves can make or break a guest's experience at your hotel.
That's why selecting the perfect uniform for your hotel management team is important. Here are a few things to keep in mind while selecting a uniform for the hotel management industry:
1. Choose a style that reflects your brand or management's identity:
Choose a style that reflects your brand or management's identity. The uniform should be an extension of your hotel's overall brand identity.
2. Make sure the fabric is comfortable and breathable:
Make sure the fabric is comfortable and breathable. Your employees will be wearing these uniforms all day, so it's important that they're made from comfortable fabrics like cotton or linen. Avoid materials like polyester, which can be uncomfortable to wear.
3. Consider functionality and durability:
Consider functionality and durability. In addition to being comfortable, your hotel management uniforms need to be functional and durable enough to withstand long days.
4. Consider your Budget:
When choosing a hotel management uniform, it is important to remember your budget. While selecting a uniform that looks professional and functional, at the same time, it is important that it should also be cost-effective.
5. It should be easy to wash:
Hotel management uniforms can get dirty quickly, so picking an easy-to-maintain and easy-to-clean uniform is important. Choosing machine-washable materials that can withstand frequent washing is one example.
The Importance of Uniforms in the Hotel Management Industry
A hotel management uniform is necessary for numerous reasons. It helps create a professional appearance for the staff and makes the hotel more recognizable to guests.
Uniforms can also help to promote staff unity and make them feel like they are part of a team. This is necessary for any workplace, but it is especially important in the hospitality industry, where teamwork is required to provide exceptional service.
With so many advantages, it is clear that a hotel management uniform is important. Consider all these factors when selecting a uniform for your staff members to ensure you choose the best possible option for your business.
The Best Uniform Manufacturer For Your Hotel Management Uniform
RSM Uniforms is a renowned brand that has been in the market since 1985. We manufacture high-quality uniforms for various industries, and uniforms for hotel management are among them. We are your go-to uniform manufacturer for all your uniform needs. Visit our website to know more and place your order.
Conclusion
Selecting the perfect hotel management uniform can make all the difference in creating a professional look that reflects your brand or management. These five tips will aid you while selecting uniforms. Choosing a uniform is important in setting yourself apart from competitors and ensuring customers have the best possible experience at your hotel or restaurant.
FAQs
1. What is the best fabric for hotel management uniforms?
The best and most common fabrics for hotel management uniforms are cotton, polyester, and blended fabric.
2. How to choose a uniform?
Choose a style that reflects your brand or management's identity, and the fabric should be comfortable and easy to wash. Also, consider functionality and durability.
3. Which colour is best for uniforms for the hotel management industry?
The best colours for the hotel management industry are blue, grey, white, and black, although this may vary depending on your brand.