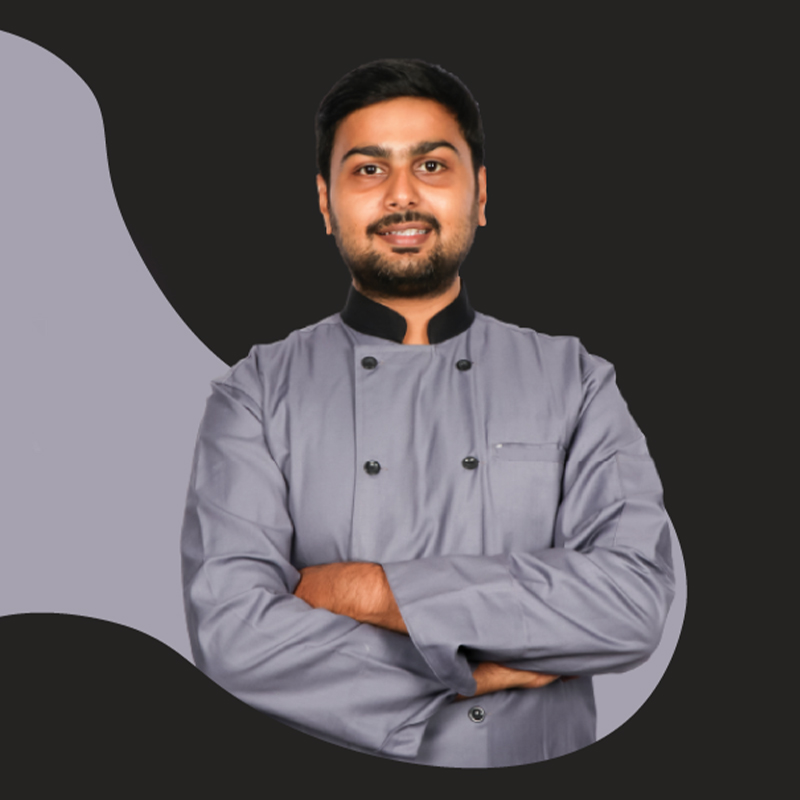 Behind every great dish, there's an even greater chef. What's the most recognizable aspect of a master chef? Their hat and coat, of course!
Every chef wears their attire with pride whenever they step into their kitchen. Keeping it in a proper spotless condition is a matter of prestige for them. However, the nature of their trade is such that their outfits are constantly exposed to stains, heat and general wear-and-tear. When chefs buy coats from chef apparel suppliers, they need coats that work as hard as they do. At the same time, the coats should be comfortable and make life easier for chefs in the kitchen.
The RSM Touch
At RSM Uniforms, we believe in being chef coat manufacturers par excellence. That's why we craft chef coats that prioritize the chef's needs, on a personal level. After all, a chef coat is not just any other article of clothing. RSM understands this fully and strives to provide the best quality chef coats and chef caps that are a perfect fit.
Stitched finish: Gourmet chefs deserve a coat that does justice to the quality of cuisine they serve. That's why our coats guarantee a premium feel, through the best quality fabric.
Attention to detail: One of the reasons RSM provides the best chef coats in Chennai is because of the attention to detail on every piece. These are coats that fit YOU and feel like a second skin.
Customization: As an extension of our chef coats being carefully crafted, our coats also come with a wide range of personalization options. Whether you want your name embroidered or if you want the collar a specific way, we've got you covered.
Affordable pricing: Chef coats that look premium needn't always come with a huge price tag. RSM provides chefs with quality coats that don't tear a hole in your wallet.
Easy to maintain: RSM chef coats are completely hassle-free to maintain. This is essential considering the possibility of deep stains that a chef coat is constantly prone to. These coats are easy to wash and keep in proper condition.
Quality assurance Our chef coats are designed to be with you for the long run, as a constant companion on all your culinary adventures. This is made possible thanks to the premium fabric that we use, with no compromise on quality.
A World Of Choice
This is just the surface of what you get from us when you choose us as your chef apparel supplier. At RSM, we place you in the driver's seat in terms of what you want in a chef coat. We offer chef coats that not only cater to chefs, but also to other fields in the hospitality business. Our coats can also be customized to suit those in the hotel management field. With oblique piping on the cuffs and neck area, RSM coats are designed to guarantee the premium comfort of the wearer. If you require quality chef coats and other apparel for your professional kitchen, get in touch with us at RSM now.
FAQ
1. What can I expect from a chef apparel supplier?
As a leading chef apparel supplier, we provide you with quality chef coats and hats that combine functionality with a premium look, for the complete package.
2. Do you provide hotel as well as restaurant uniforms?
Yes, we provide uniforms for a wide range of applications in the hospitality industry, from hotel staff uniforms to chef coats.
3. Can you provide discounts on a bulk order?
RSM always seeks to give you the best in terms of value-for-money products. Get in touch with us with the particulars of your bulk order to know about any applicable discounts.
4. Can I get my chef coats custom embroidered?
Yes, you can get your chef coats embroidered with the logo or text of your choice, as part of our customization options. Request embroidery when you place your order with us.
5. How are your chef coats differ from other chef brands?
RSM's chef coats are renowned for their attention to detail and premium quality. We also offer extensive personalization options based on customer requirements.